Hello Windows Insiders, today we are releasing Windows 11 Insider Preview Build 25967 to the Canary Channel.
REMINDER: As builds released to the Canary Channel are "hot off the presses," we will offer limited documentation for builds flighted to the Canary Channel including documenting only the most significant and highly impactful known issues. Please note that we will not publish a blog post for every flight – only when new features are available in a build.
What's new in Build 25967
Introducing the new Settings homepage 
We're introducing a new homepage in Settings that offers you a dynamic and personalized experience. It provides an overview of your device, quick access to key settings, and helps manage your Microsoft account.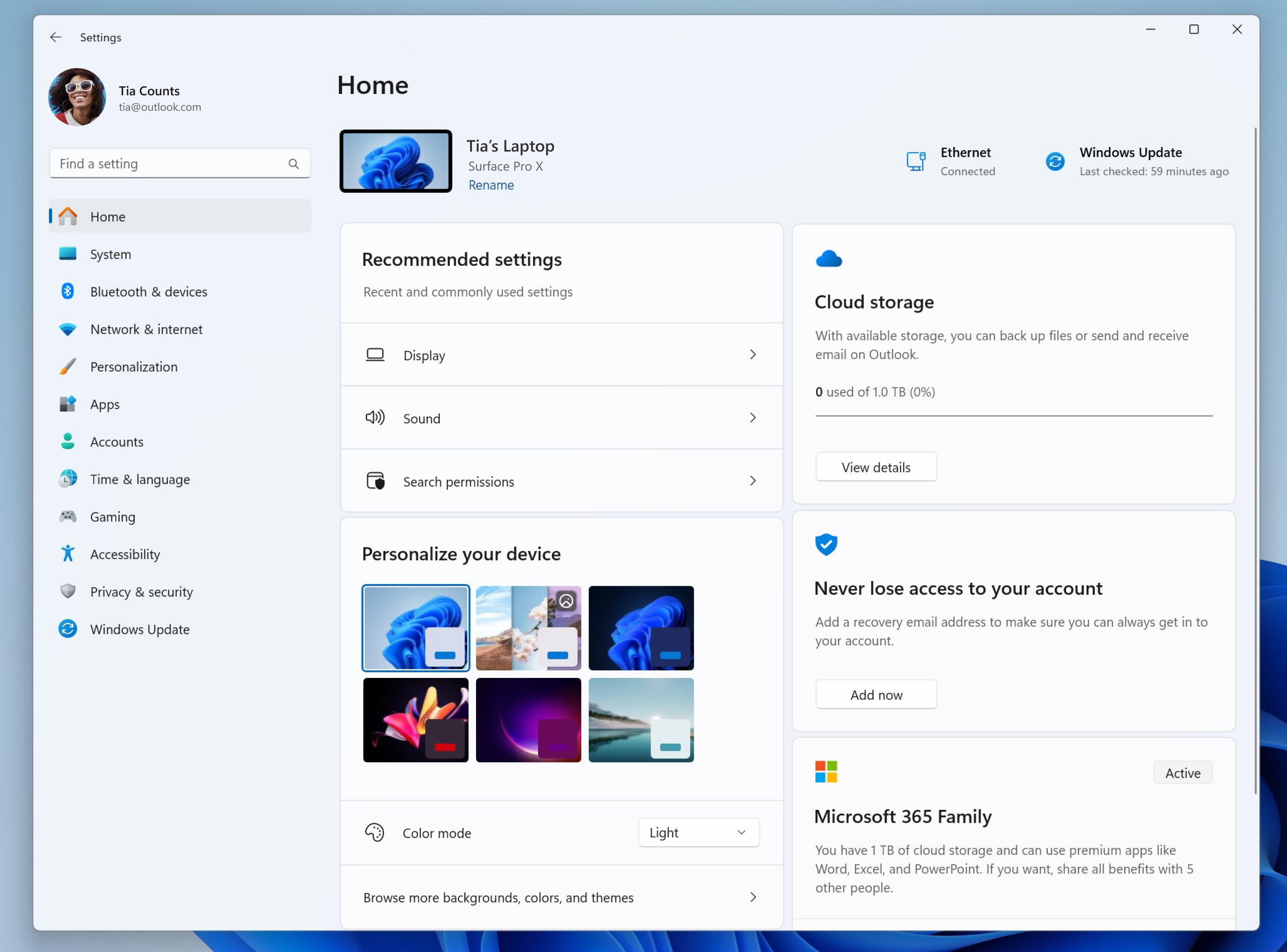 We created interactive cards that represent various device and account related settings, grouped by commonly accessed functions. Each card is optimized to offer the most relevant information and controls at your fingertips. In this release, you'll see up to seven cards, with more coming soon.
Here's an overview of each card:
Recommended settings: This card adapts to your specific usage patterns, providing timely and relevant settings options. It's designed to streamline your settings management and save you time.
Cloud storage: Gives you an overview of your cloud storage use and lets you know when you're nearing capacity.
Account recovery: Helps keep your Microsoft account more secure by helping you add additional recovery info so you never get locked out of your account, even if you forget your password.
Personalization: Brings customization to the forefront by offering one-click access to update your background theme or change your color mode.
Microsoft 365: Provides a quick glimpse of your subscription status and benefits, along with the ability to take some key actions right in Settings instead of going to the web.
Xbox: Similar to the Microsoft 365 card, you'll be able to view your subscription status and manage the subscription from the Settings app.
Bluetooth Devices: To simplify your Bluetooth device management experience, we've brought this to the forefront so you can quickly access and connect to your favorite Bluetooth-enabled devices.
You can take swift actions directly from this page with just a click, making device and account management seamless and efficient. What sets the homepage apart even further is that it's more than just a landing page—it evolves and learns with you. As you use your device, it'll adjust to provide the most relevant and useful information based on your usage and preferences.
NOTE: This experience will only be available on Windows 11 Home and Pro editions and not on devices managed by organizations.
FEEDBACK: Please file feedback in Feedback Hub (WIN + F) under Settings > Settings Homepage.
Changes and Improvements
[General]
[Quick Settings]
We are trying out a scrollable view of quick settings to some Windows Insiders in the Canary Channel as part of evaluating effectiveness of different layouts. As part of the change, rather than having to edit the list to add new quick actions, the user now has a scrollable list of quick actions that can be rearranged.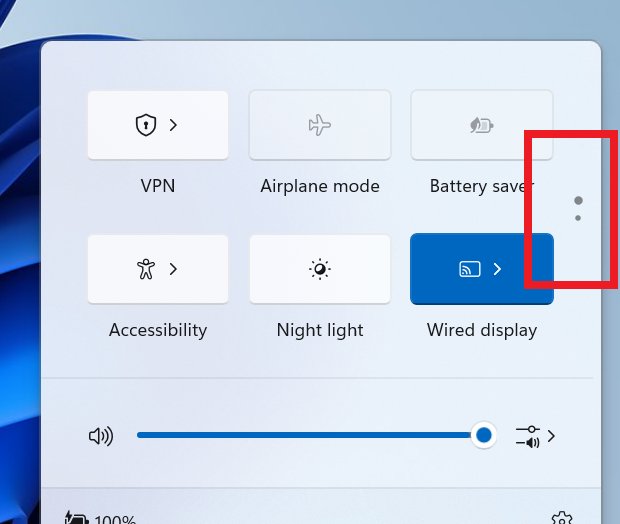 [Settings]
System Components currently listed in Settings > Apps > Installed Apps page, have moved to its own page under Settings > System > System Components.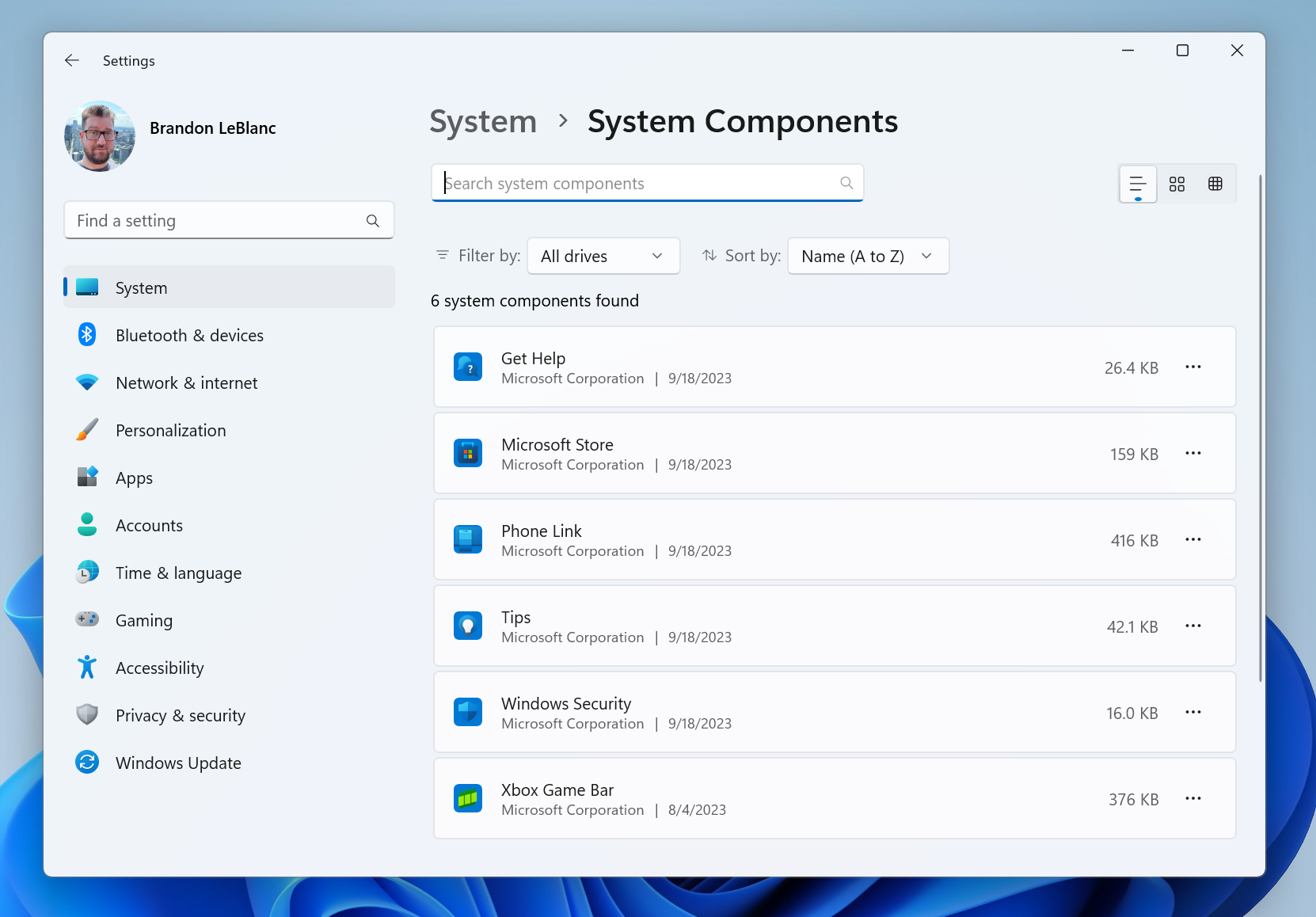 Xbox Game Bar is now Game Bar under Settings > Gaming.
[Windows Subsystem for Linux]
The September 2023 update for the Windows Subsystem for Linux (WSL) has been rolled out and includes networking improvements in the latest Insider Preview builds. See this blog post for more details.
Fixes for known issues
Fixed an issue which was causing Insiders to see bugchecks (green screens) in recent Canary Channel builds when shutting down, logging out, or restarting.
Fixed a white flash when opening File Explorer in dark mode, as well as an issue where File Explorer could get stuck with the wrong colors after switching between light and dark mode.
Fixed a few issues that were leading to explorer.exe crashes.
Fixed an issue where File Explorer sorting changes wouldn't persist in folders after you navigated away and back.
Fixed an issue which was causing icons on the desktop to turn into white generic icons until you refreshed the desktop.
Did some work to help improve File Explorer performance, including fixing a memory leak which would impact performance over time, and fixing an issue where the tab would get stuck with a loading icon even though loading was finished.
Known issues
[NEW] If you need to roll back to the previous build (Build 25951) if this build has issues, you may experience an issue where the Start menu or Settings do not work. See this forum post on how to get out of this state. After updating to the next set of builds in the Canary Channel, this issue will be resolved for rolling back.
We're investigating reports that the print queue is no longer accessible.
Some popular games may not work correctly on the most recent Insider Preview builds in the Canary Channel. Please be sure to submit feedback in Feedback Hub on any issues you see with playing games on these builds.
Microsoft Store Update
Windows Insiders in the Canary and Dev Channels running version 22309.xxxx.x of the Microsoft Store and higher will see the following improvement rolling out:
Visual refresh of Windows license pages: We've improved the look and feel of Windows license pages in the Microsoft Store to be consistent with Windows 11. The pages provide comparison tables between Windows editions to help make it easier to choose what license is best for you.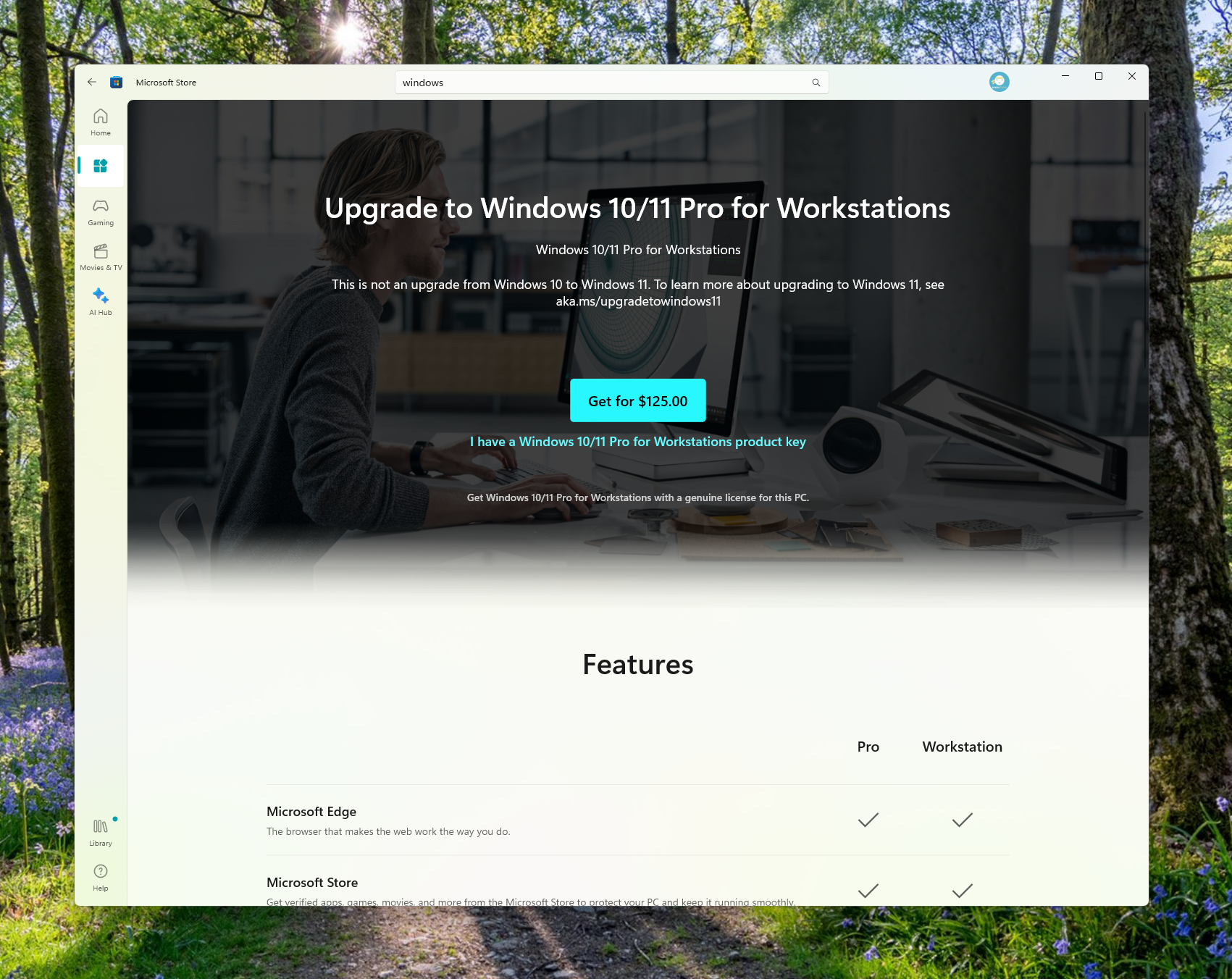 FEEDBACK: Please file feedback in Feedback Hub (WIN + F) under Microsoft Store.
For developers
You can download the latest Windows Insider SDK at aka.ms/windowsinsidersdk.
SDK NuGet packages are now also flighting at NuGet Gallery | WindowsSDK which include:
These NuGet packages provide more granular access to the SDK and better integration in CI/CD pipelines.
SDK flights are now published for both the Canary and Dev Channels, so be sure to choose the right version for your Insider Channel.
Remember to use adaptive code when targeting new APIs to make sure your app runs on all customer machines, particularly when building against the Dev Channel SDK. Feature detection is recommended over OS version checks, as OS version checks are unreliable and will not work as expected in all cases.
About the Canary Channel
The Canary Channel is the place to preview platform changes that require longer-lead time before getting released to customers. Some examples of this include major changes to the Windows kernel, new APIs, etc. Builds that we release to the Canary Channel should not be seen as matched to any specific release of Windows and some of the changes we try out in the Canary Channel will never ship, and others could show up in future Windows releases when they're ready.
The builds that will be flighted to the Canary Channel are "hot off the presses," flighting very soon after they are built, which means very little validation and documentation will be done before they are offered to Insiders. These builds could include major issues that could result in not being able to use your PC correctly or even in some rare cases require you to reinstall Windows. We will offer limited documentation for the Canary Channel, but we will not publish a blog post for every flight – only when new features are available in a build.
Our Canary Channel won't receive daily builds; however, we may ramp up releasing builds more frequently in the future.
The desktop watermark you see at the lower right corner of your desktop is normal for these pre-release builds.
Important Insider Links
Check out Flight Hub for a complete look at what build is in which Insider channel.
Thanks,
Amanda & Brandon
Source: https://blogs.windows.com/windows-insider/2023/10/05/announcing-windows-11-insider-preview-build-25967-canary-channel/