Hello Windows Insiders!
Today we are making Windows 11, version 23H2 Build 22631 (Windows 11 2023 Update) available in the Release Preview Channel for Windows Insider Program for Business participants to validate on devices in their organizations. This update is delivered as an enablement package as we shared back in July and will be released in the fourth quarter of 2023. This new update will have the same servicing branch and code base as Windows 11, version 22H2 and will be cumulative with all the newly announced features including Copilot in Windows (in preview)** plus additional changes such as:
Chat is now Microsoft Teams (free). Microsoft Teams (free) is pinned by default to the taskbar and can be unpinned like other apps on the taskbar. Windows Insiders who click to launch Microsoft Teams (free) will discover a mini communications experience making it possible to chat, call, and meet with their people within just a click or two. Not only does its compact size make it easy to place the window anywhere on desktop, but you can passively keep tabs on your conversations with the ability to have it visible as you browse the web or connect with your communities. With Microsoft Teams (free) we're also introducing these new experiences:

Users will also be able to access the new Phone Link integration with Microsoft Teams (free). They can link their Android phone to send, receive SMS messages and share meeting links using their regular phone number.
A new People experience finds you relevant people easily on Teams and makes it possible to access and connect with contacts synced by users.
And a new Play Together widget in Windows 11 Game Bar powered by Microsoft Teams (free) lets you see your friends' videos overlaid directly on top of your game. Friends can join from any device for free to connect, chat, and more while playing Starfield along with many of your favorite games on this new widget. Hit WIN + G to start playing.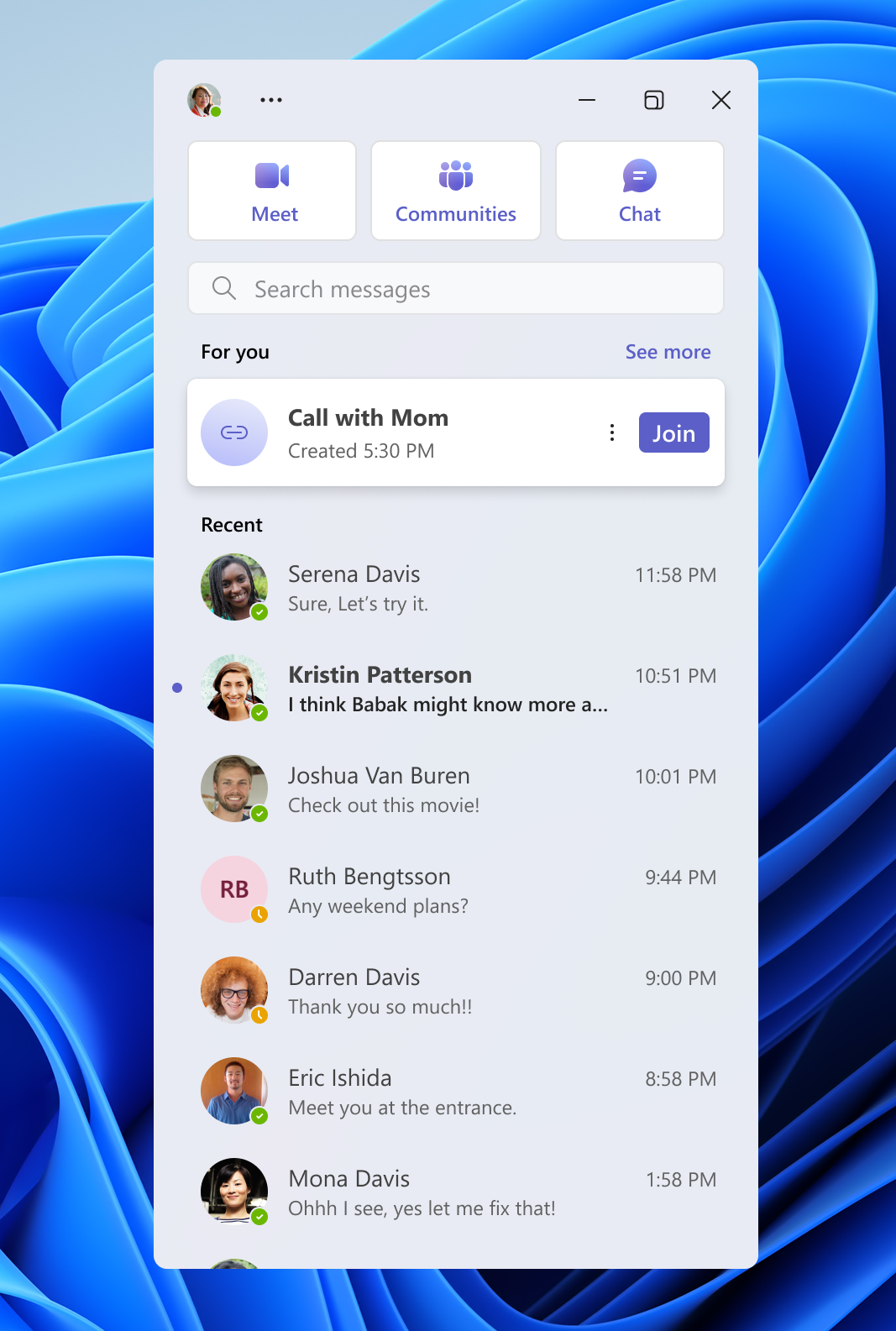 Commercial* customers can get the Windows 11, version 23H2 feature update through Windows Update for Business (WUfB), Windows Server Update Service (WSUS), and/or via Azure Marketplace. You can learn more about deploying pre-release feature updates using these deployment methods here. Should any issues arise, IT admins in organizations deploying Release Preview payloads can request free Microsoft Support. This support offer is intended to help resolve issues with commercial-specific scenarios and is limited to commercial customers. UPDATE: ISOs are now available for Windows 11, version 23H2 Build 22631 via the Windows Insider ISO download page.
We are also making Windows 11, version 23H2 available to any Windows Insider in the Release Preview Channel via our "seeker" experience in Windows Update. This means Insiders currently in the Release Preview Channel that meet the Windows 11 hardware requirements can go to Settings and Windows Update and choose to download and install Windows 11, version 23H2 Build 22631 if they want. Once an Insider updates their PC to Windows 11, version 23H2, they will continue to automatically receive new servicing updates through Windows Update (the typical monthly update process). For instructions on how to join the Windows Insider Program and join your PC to the Release Preview Channel, click here.
Thanks,
Windows Insider Program Team
*We consider a device a commercial device if it is not running the Windows 11 Home edition AND is being managed by an IT administrator (whether via Microsoft Endpoint Manager or other management solution) or has a volume license key or commercial ID or is joined to a domain.
** Copilot in Windows will start to release in preview to select global markets as part of our latest update to Windows 11. The initial markets for the Copilot in Windows preview include North America and parts of Asia and South America. It is our intention to add additional markets over time.
Source: https://blogs.windows.com/windows-insider/2023/09/26/releasing-windows-11-version-23h2-to-the-release-preview-channel/